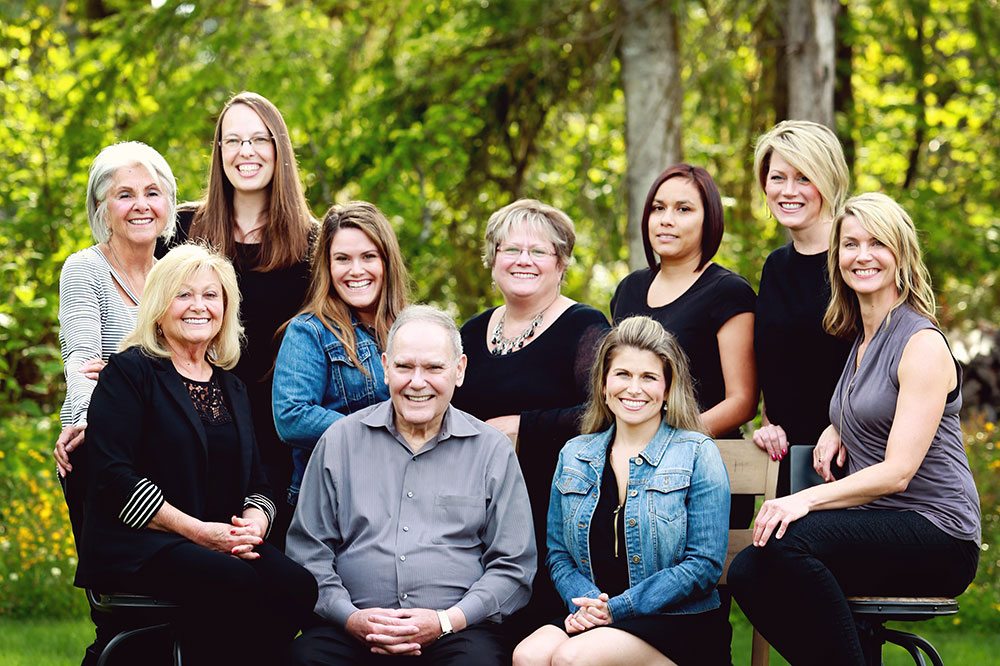 Helen—Office Manager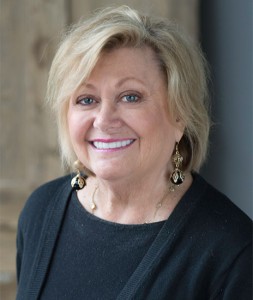 I roam around the office a lot and love to spend time visiting with long-time patients and getting to know new patients. Watching generations come through our practice over the years has been a joy, and visiting with our patients is the highlight of my day. I enjoy putting all the special touches in our office to create a warm, inviting, comfortable atmosphere for patients. Decorating for special holidays is my favorite! Dr. George R. Hussey and I have been working hard as a team for all these years to develop a fabulous practice!
Dr. George R. Hussey and I have been married for 54 years. We have three grown children, six grandchildren, seven great-grandchildren, and three dogs that are like our family. When I have free time I enjoy floral arranging and decorating, attending football games, vacationing, and serving in our church and the chamber of commerce.
Lindsey—Marketing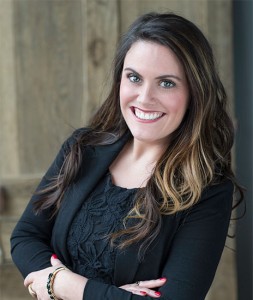 I have been serving in the practice for 18 years. Big changes have come for me in 2018 following the birth of my son, Rhett. I have recently began a new position working from home as marketing coordinator. I have loved working with people and seeing a smile transformed into something truly beautiful. I will truly miss greeting patients on the phone or as they walk into the practice. I enjoy working for Dr. George R. Hussey, not only because he's my father, but because he is a truly gifted dentist. I love working for someone who does quality dentistry and produces results that make our patients happy. He is so pleasant to his patients and team, loves what he does for a living, and takes pride in his work. Our team is like a big family, and you will often hear laughter coming from the office.
In my personal time, I spend my days playing with and caring for our son. I also keep busy with my other passion: photography. I enjoy family time,  shopping, vacationing, and attending church. I love everything about fall in Washington, which includes my love for the Seahawks and UW Husky football. Attending these games is among my favorite fall activities.
Janet—Financial Assistant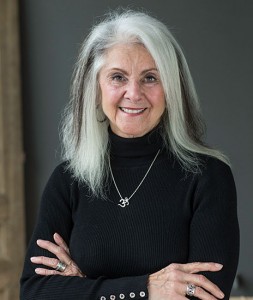 I try to make each patient feel comfortable, get to know them, and help make their visits fun. It is also important for me to really listen to their needs. I love working with our great team of women and a great doctor. Dr. George R. Hussey is a very good dentist, very easy to be around, and very ethical. This office is always upbeat, and we love to have fun theme days for our patients.
My husband, Irwin, and I have six children, eleven grandchildren, and a cat named Kitty. In my free time, I enjoy running marathons and triathlons, skiing, hiking, and reading. I am also a member of the Edmonds Historical Society.
Amber—Restorative Dental Hygienist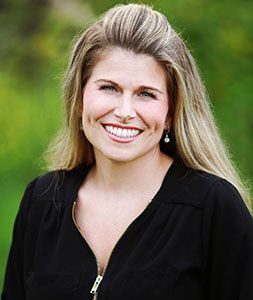 I bring over 20 years of chairside experience and a smile each and every day I come to our dental office. I earned an Associates degree from Everett Community College before graduating from Bellingham Technical Institute with a degree in Dental Hygiene in 2010.
I have been with our practice for over six years and love how everyone there enjoys what they do. I enjoy working as a team with Dr. Hussey, as his restorative hygienist. It is fun and rewarding restoring beautiful smiles. I am a proud mom and wife with a beautiful, blended family of three young boys and three pesky puppies. When I'm not at the office, I love to read and have date nights at Home Depot to plan for future projects around the house.
Leisha—Financial/Scheduling Coordinator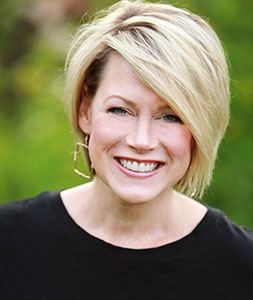 I have been working with the practice since 2005 and love getting to know my patients throughout their treatments. 2018 brought a change in position for me, and I am happy to be greeting our patients when they first walk in the door with a smile each day. In the past I enjoyed building relationships with my Invisalign patients who I saw consistently through their treatments; but now i look forward to helping our patients achieve their treatment goals. I love who I work for, and who I work with; this is just the best job ever! Dr. George R. Hussey is a perfectionist, and he has been doing dentistry for a long time, but he still stays up-to-date on all the newest techniques by attending continuing education courses and teaching at the UW dental school. His patients love him and I do too! I enjoy working for someone who treats his team and patients with utmost respect and the highest quality of care.
My husband, Randy, and I have been married for sixteen years. We have three beautiful daughters, Preslee, Holland, and Ellis. I love spending quality time with my family, playing with my girls, shopping, antiquing, serving in my church, and taking summer vacations to Texas
Carin—Dental Assistant & SPIDA Instructor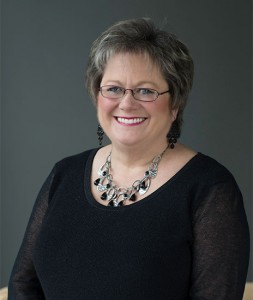 I love what I do because dentistry and people are my passion. I have served in this practice for the past 6 years and bring the skills I have learned from working at several specialty practices previously. I have a certificate in dental assisting and take many continuing education dental courses so I can learn about the latest in dental care.
When I am not at work, I love spending time with my three grown daughters and two sons-in-law . I also enjoy kayaking, cycling, crafting, and gardening in my spare time.
Sarah—Registered Dental Hygienist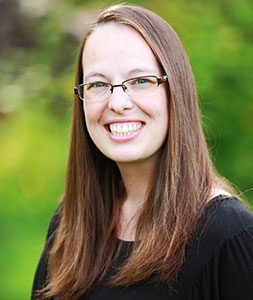 Sara began her dental career in 1996. She joined our team on a part-time basis in 2004, and has worked with us full-time since 2016. She is caring, gentle and always willing to learn new and better ways to care for our patients. She loves that everyone in our practice cares about each other and our patients. Sarah has three children and five acres full of pets, and is active in her church.
Janelle—Registered Dental Hygienist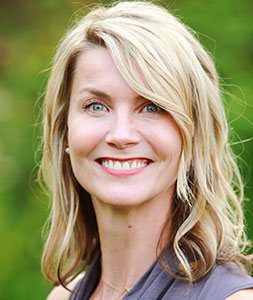 Janelle has been with our team for over two years. She has more than 28 years of dental experience and strives to provide high-quality dental care in a comfortable setting. Janelle enjoys how our practice feels like family and is an amazing support system that strives to provide continuous, high-quality care. She states that, "We are always laughing and inspiring each other."
Janelle attended Renton Technical College to become a certified dental assistant, graduating in 1991, before attending Everett Community College for her Associates degree, which she achieved in 1998. Janelle earned her Associates in dental hygiene from Lake WA Institute of Technology in 2000, and her Bachelor of Science degree in dental hygiene from Eastern Washington University in 2009, where she graduated summa cum laude.
Janelle has two sons, Ryan and Drew, who bring joy to her life. In her spare time she enjoying running, biking and family hikes.
Rocio—Dental Assistant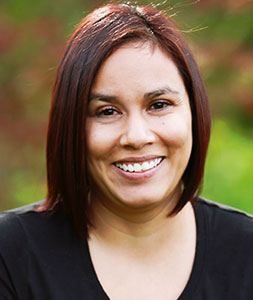 I joined Dr. Hussey's team in 2018. I attended Pima Medical Institute for my dental assisting certification and graduated in 2011. I love the feeling that we are a family, our drama-free environment and working with a patient-oriented doctor. I love what I do so I put my best efforts into making patients feel comfortable and at ease with any dental treatment needed.
I have two beautiful children; my daughter, Kylen (13), and my son, Jaden (10). I love to knit and spend time with my family, as well as ride my 2014 Kawasaki Ninja.